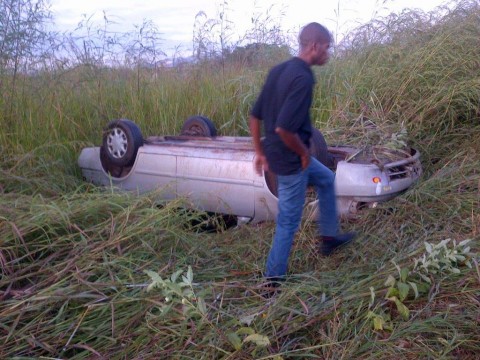 Twelve thousand three hundred and eighty nine people (12,389) died between 2006 and 2013 in road traffic accidents in Zambia.
Road Traffic and Safety Agency Chief Executive Officer Zindaba Soko has also disclosed during a media briefing in Lusaka this morning that the total number deaths as a result of accidents in the first quarter of 2014 stood at 400 and 465 in the second quarter.
Mr Soko says Lusaka contributed to the highest number of road fatalities between 2006 and 2013 at 2,859, followed by Copperbelt at 1,933 and Central province at 1,511.
He however says that from outlook of the road accident statistics, Zambia is expected to record a reduction of about 15 to 20 percent of road traffic fatalities by the end of 2014.
Mr Soko says RTSA's target is to further reduce the number of road traffic accidents and fatalities below 50 percent by 2020.
He however notes that while the road safety outlook for Zambia looks bright, reduction in the number of accidents requires a change of attitude by all road users.
And Mr Soko says the fast track court in Lusaka has dealt with over 6,000 various traffic offences from the time it was established in September 2013.
He says the court has since convicted a total number of about 5,127 motorists with various traffic offences.
Mr Soko adds that a total of 44 motorists were imprisoned for various traffic offences from 2013 to date.
Mr Soko has further disclosed that the RTSA has collected over K324 million on behalf of government from various road user charges.
He says this represents an increase of over K37 million compared to revenue collected during the same period last year of over K287 million.
( Tuesday 30th September 2014 )
QFM NEWS