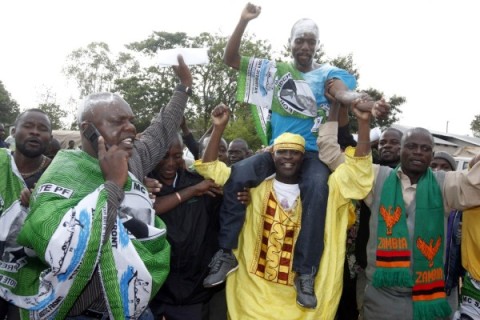 The Lusaka High Court has upheld the conviction of former Sports Deputy Minister Steven Masumba for falsifying academic qualifications.
High Court Judge Chalwe Muchenga upheld Mr Masumb's conviction and 12 months sentence with hard labour when he delivered judgment in the case in which the Mufumbwe Member of Parliament appealed against his conviction by the Magistrate Court.
Delivering ruling in the matter, Judge Muchenga said the State prosecutors had proved that Mr Masumba had used the fake Diploma from NIPA to get employment at the Lusaka Business and Technical College.
Judge Muchenga told Mr Masumba that he should consider himself luck for getting a 12 months prison sentence for the crime he committed.
The Mufumbwe Member of Parliament whose conviction has restricted him from representing the people of his constituency was immediately after the delivery of the ruling ushered into the holding cells at the Court for onward transportation to Prison to start serving his sentence.
Meanwhile Mr Masumba's lawyer Mutakela Lisimba has indicated that his client will appeal against the conviction and sentence to the Supreme Court.
Masumba was convicted by the Lusaka Magistrates Court after being found guilty of obtaining employment at the Lusaka Business and Technical College as an accounting officer using a fake accounting diploma but said to have been awarded to him by NIPA.
He was charged with one count of obtaining pecuniary advantage by false pretences contrary to the Laws of Zambia.
( Monday 29th September 2014 )
QFM NEWS