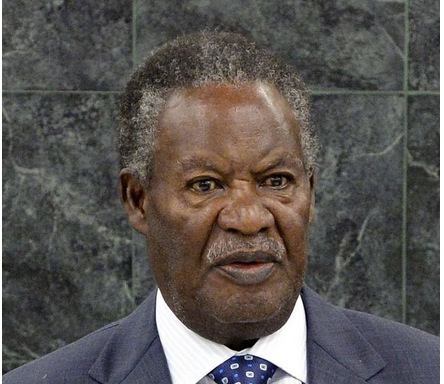 Vice President Guy Scott says President Michael Sata's health is entirely normal.
Dr. Scott says contrary to speculation in some international media, President Sata is alive.
He says Mr. Sata has not received specialized or emergency treatment contrary to assertions by some Western media.
Dr. Scott was responding to Monze Central Member of Parliament Jack Mwiimbu in parliament today who wanted to know the health status of President Sata.
Mr. Mwiimbu says from the time the president went to New York he has not yet been able to address the Conference.
Mr. Mwiimbu says this has caused anxiety among Zambians.
Meanwhile, President Sata has expressed regret at reports circulating about his alleged death.
The President has since called for calm and unity among Zambians.
This is according to President Sata's son Mulenga, who is also Lusaka Mayor.
Mulenga says he spoke to his father at 07:00 hours local time and the President confirmed to him that he is well.
He was speaking at media briefing in Lusaka.
And President Sata says Zambia must strive for a knowledgeable and skilled workforce for the country to develop.
Mr. Sata says this is because the global economy is dependent on a knowledgeable and skilled workforce in all areas of human endeavor.
The President said this in a speech read for him by Vice President Guy Scott during the 15th Graduation Ceremony at the National Institute of Public Administration -NIPA.
The President also urged NIPA to re-introduce Public Service Examinations which will be a requirement for promotion and confirmation of public officers.
Two thousand Two hundred and twenty five students today graduated in the 29 programmes offered by NIPA.
ZNBC