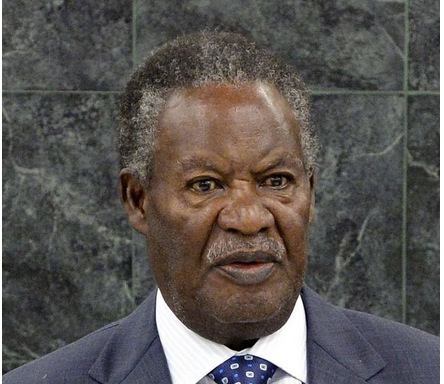 By – Associated Press – Thursday, September 25, 2014
Police say Zambia's president was treated in his New York hotel room by doctors but has not been hospitalized.
President Michael Sata had flown to New York from Lusaka to attend the annual gathering of world leaders at the U.N. General Assembly. He did not deliver a scheduled address to the 193-member world body on Wednesday.
Sata was treated on Thursday. He is about 77. He became Zambia's fifth president in 2011 after three failed attempts. He is known as a staunch advocate for the poor and an opponent of Chinese investment in Zambia's mines.
By – Associated Press – Thursday, September 25, 2014
ABC NEWS : http://abcnews.go.com/International/wireStory/zambias-president-hospitalized-york-25764076