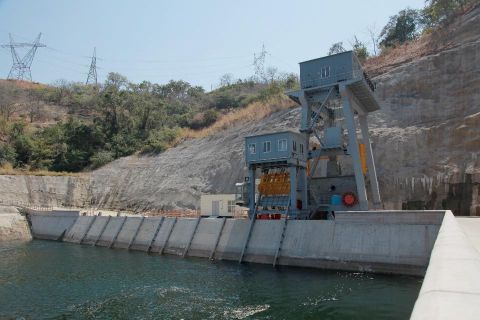 Zambia and China have launched a project to promote the transfer of renewable energy from the Asian nation to the southern African nation, a press statement released by the United Nations Development Program (UNDP) on Wednesday said.
The project is a partnership between the Department of Energy in the Zambian government, the Ministry of Science and Technology in China and the UNDP offices in Zambia and China. The project agreement was brokered by the UNDP.
The partnership, which is under a project dubbed "China-Zambia South-South Cooperation on Renewable Energy Technology Transfer" will ensure that Chinese renewable energy technologies were optimally responding to priorities and needs in Zambia and ensure that critical skills are transferred and developed to make the technologies work on the ground, according to the statement.
"This approach will have a tremendous impact on increasing access to energy for the rural poor in Zambia," it added.
The partnership also seeks to increase the share of renewable energy and promote the productive uses of energy, a move that will indirectly support other socioeconomic and environmental objectives.
The four-year project, funded by Demark at 2.63 million U.S. dollars was a key component of UNDP's support to the implementation of Zambia's Sustainable Energy for All goal drive.
UNDP Resident Coordinator Janet Rogan said the project will go a long way in improving access to energy and living conditions in Zambia.
"There will be a specific focus on off-grid solutions for those communities located far from the power grid. This spotlight on rural electrification is specifically intended to address the part of the Zambian population that is missing out on development opportunities and to enhance their livelihoods and quality of life through the provision of clean, sustainably-produced electricity," she said.
The project, which focuses on technologies such as solar and wind for irrigation, biogas, mini-hydro and improved cook stoves, will have private sector development as its centerpiece.
The initiative is one of the first examples of triangular South- South cooperation between China and Africa with support from a donor, the statement added.
SOURCE : coastweek.com