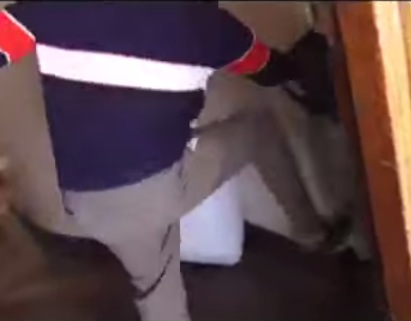 The Zambia Episcopal Conference (ZEC) says the gesture of forgiveness and reconciliation between Sister Emma Chakupaleza and Daswell Sichilongo is not a remedy for reducing cases of Gender Based Violence (GBV).
ZEC Secretary General Cleophas Lungu emphasized that the forgiveness of Mr. Sichilongo by Sr. Chakupaleza is in the spirit of forgiveness as Jesus Christ did on the cross.
Mr. Sicholongo, a Science Teacher at Roma Girls High School in Lusaka was dragged to court over the case in which he beat up the Catholic nun and Head Teacher Sister Emma Chakupaleza after she locked his house for failure to pay rentals.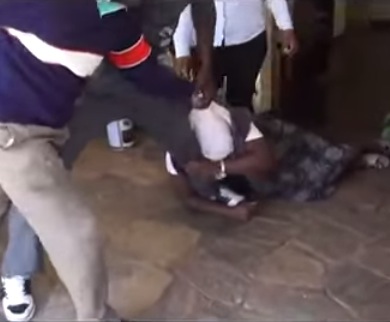 Fr. Lungu said this at Kapingila House when Sr. Chakupaleza reconciled with Mr. Sichilongo shortly after the Head Teacher withdrew the case of assault from the courts of law today.
ZANIS reports that this is contained in a press statement issued by ZEC Communications Officer, Mwenya Mukuka.
"On behalf of the Catholic Bishops in Zambia, we're thankful to Sr. Chakupaleza who has taken the action of Jesus on the cross mocked almost dying but forgave. What we've witnessed here today should be translated into the political circles too. Reconciliation and forgiveness should be in the Zambia we want," Fr. Lungu said.
The ZEC SG also urged Mr. Sichilongo never to repeat his actions by engaging himself in cases of GBV as the nation does not become Christian by declaration only but by practical actions.

Fr. Lungu observed that Zambia was being watched on the globe as she commemorates her golden independence jubilee next month.
And Mr. Daswell Sichilongo unreservedly apologized to Sr. Emma Chapukalesa, her congregation, the Religious Sisters of Charity, pupils and the world at large.
"I apologise unreservedly.  Sr. Emma's family please forgive me. I'm very, very sorry and please help me to grow into a better leader. I apologise to the Management Board of Roma Girls' Secondary School, religious groups, Zambia in particular and my pupils that l teach. I'll never do such kind of a thing again," Mr. Sichilongo said.
Mr. Sichilongo who showed remorse for his action has accepted to undergo psychological counseling so that such a situation does not occur again.
And Religious Sisters of Charity Regional Leader Sister. Margaret Mary Chileshe has accepted the apology by Mr. Sichilongo.