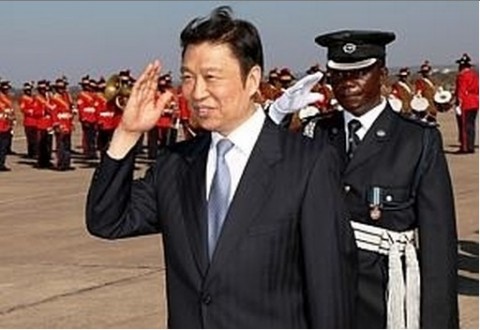 CHINESE ambassador to Zambia Youming Yang says China's trade volume withZambia has reached US$3.8 million.
This makes Zambia, China's eighth major trade partner in Africa.
Exports from Zambia to China amounted to $3.11 billion, making the country one of the few nations on the continent that has sustained a trade surplus with China, Mr Youming added.
Speaking during Lawrence Sikutwa and Associates Ltd (LSA) networking cocktail party on Friday evening, Mr Youming said China was Zambia's third trade partner and that Zambia was his country's major supplier of copper.
The Chinese envoy said the country's Foreign Direct Investment (FDI) had exceeded $2.6 billion.
He said more than 500 Chinese companies that were investing and operating businesses in the country in key sectors have created 50,000 jobs for indigenous people.
"China would like to share its experience with Zambia, and is willing to inviteZambia to take a lift in China's high speed economic train in order to strengthen cooperation between the two countries," he said.
Mr Youming said the economic cooperation between China and Zambia was of mutual benefits and would help the country develop its economy at a fast pace.
LSA executive chairperson, Lawrence Sikutwa said the country had a lot to learn from the Chinese as it had emerged as one of the rapid leading economies of the world.
Dr Sikutwa said China had managed to lift millions of its people out of poverty which was an example to other countries.
"We will need to know how to tap into this market in order to grow.
Since early independence, China has been responsive to Zambia's needs in various spheres.
"We hope that through this kind of interaction, we will be able to learn more about economic development," he said.
Times of Zambia