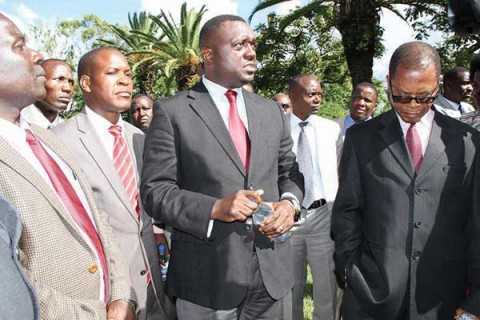 Patriotic Front Media and Publicity Director Brian Hapunda has described as baseless opposition UPND Mazabuka Central Member of Parliament Gary Nkombo's insinuation that the ruling party could be behind a fake Facebook account created in his name indicating that he wants to oust UNPD leader Hakainde Hichilema.
Mr. Hapunda says the PF dismisses such an insinuation with the contempt it deserve because there is no way that a big political party as the PF can sink so low to target an individual such as Mr.Nkombo by creating a hoax facebook account in his name.
Mr. Hapunda has told Qfm News in an interview that it is high time Mr. Nkombo realized that the said hoax facebook account could be a ploy by his fellow UPND members.
He has advised Mr. Nkombo to look around the people that surround him within his party as there could be some of them who allegedly harbor ambitions of overthrow Mr. Hakainde from the position of UPND president.
Mr Hapunda says he particularly finds it unfortunate that Mr.Nkombo can crossover from his own party to begin insinuating that the ruling PF is behind the creation of a fake facebook account in his name as a means of destabilizing the UPND.
He says the ruling PF has no interest on fighting Mr. Nkombo as he wants to portray the situation.
( Saturday 20th September 2014 )
QFM NEWS