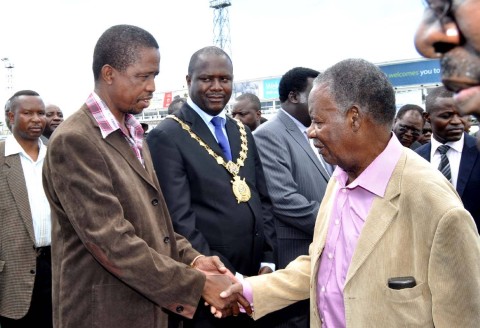 The Evangelical Fellowship of Zambia (EFZ) says Zambians feel let down by the inadequacies of the Patriotic Front in providing leadership on many issues during its three years in power.
The ruling party Patriotic Front is this month clocking three years in power following its elections victory in 2011.
EFZ Director Pukuta Mwanza has since advised the Patriotic Front to conduct an evaluation of how they have performed in the three years they have been in power.
Reverend Mwanza says by evaluating its performance, the PF will identify areas where it has gone and what it needs to do in the remaining two years of its tenure.
Reverend Mwanza says three years after the PF took office; the people of Zambia have continued to face the same problems they faced before the PF came to power, some of which even worsened.
Mr. Mwanza states that the ruling party has to win back the confidence and trust of the people of Zambia by delivering on the promises they made.
He has further advised political leaders in the country not to promise things they know they will not fulfill once voted into power.
( Friday 19th September 2014 )
QFM NEWS