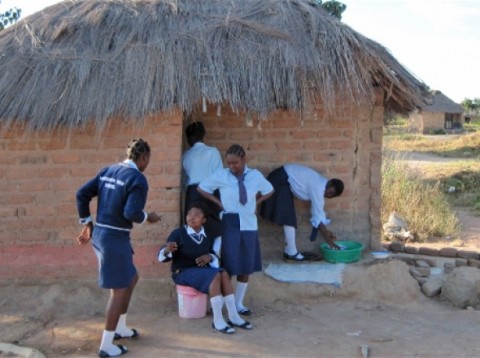 ZAMBIA last year recorded 12,500 pregnancies among primary school pupils and 2,428 in secondary schools, Minister of Education John Phiri has disclosed.
Dr Phiri said that of these, 4,492 pupils were readmitted at primary school level while 1,337 secondary school learners were readmitted after delivering, representing a re-admission rate of less than 50 per cent.
The minister was speaking yesterday at Lusaka's Pamodzi Hotel during the exposition of the Teachers' Diploma in Psychosocial Care, Support and Protection that has been launched in conjunction with the Regional Psychosocial Support Initiative (REPSSI).

"Realising that the aforementioned challenges not only frustrate the schooling environment but also retard national development, my ministry has embarked on a robust programme to address the challenges," Dr Phiri said.
Dr Phiri said the education strengthening processes included revision of education policies, strengthening school-based guidance and counselling services.
"This partnership between the Government and REPSSI has resulted into the realisation of the teachers' diploma in Psychosocial, Care, Support and Protection," Dr Phiri said.
"Through the six modular course, the programme explores the building blocks for a caring school; helps teachers to realise the potential of children and youth as well as realising the potential of their classroom."
The minister was speaking in a speech read for him by assistant director for human resource in the Ministry of Education John Nyangu. REPSSI country director Kelvin Ngoma said through the teachers' diploma in Psychosocial Care, Support and Protection, teachers had improved their capacity to support cognitive, social and emotional learning of the learners.

"This positions the school as a unit for integrated development of the learner, and in turn assures psychosocial well-being to thrive, stay in school and realise their potential," Mr Ngoma said.
Mr Ngoma said the psychosocial approach gave teachers an opportunity to develop an understanding of themselves and how to enhance their potential and development of children and the way in which they (children) learned.
"The course creates a balanced approach to learning and teaching. The package positions the beneficiary schools as centres for positive transformation of the learner and, in return, creates conscious communities in the vicinity of such schools," he said.
Times of Zambia