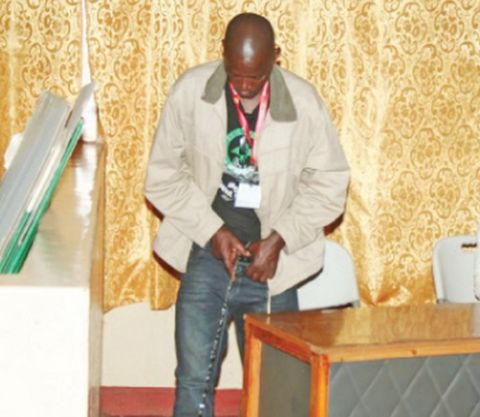 The MMD in Eastern has with immediate effect suspended Provincial Youth Chairperson Chembe Daka for openly urinating in the Chipata Municipal Council Chamber where vote counting for the Kasenengwa by-election was taking place.
In a letter of suspension signed by Provincial Information and Publicity Chairperson Samuel Phiri, made available to ZANIS, Mr Daka has been given 10 days in which to exculpate himself.
Mr Phiri described the action of Mr Daka to openly urinate in the council chamber as an embarrassment to the former ruling party which he said is tantamount to indiscipline.
He stated the MMD will not tolerate such behaviour from any of its members and advised all party members to exhibit good morals to the public.
Mr Daka is alleged to have urinated in the presence of election monitors and observers from various political parties, Non-Governmental Organizations and electoral officers in the council chamber last Friday when vote counting was taking place.
Mr Daka is alleged to have been in a drunken state when the embarrassing moment occurred.