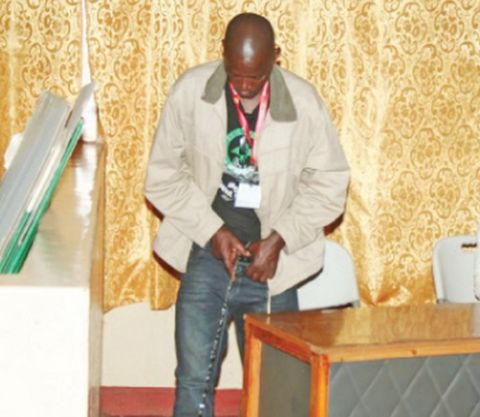 The opposition Movement for Multi-party Democracy (MMD) has apologised to the nation and to Chipata District Council in particular for the nuisance behaviour exhibited by its Eastern Province Youth Chairperson Chembe Daka.
MMD National Secretary Muhabi Lungu expressed shock and disappointment at Mr Daka's improper behaviour to urinate in a public place during the tallying of votes in September 11 Kasenengwa by-elections.
ZANIS reports that Mr Lungu in a press statement released today assured the nation that the MMD Eastern Provincial Disciplinary Committee is already handling the matter in accordance with the party's laid down disciplinary procedures.
Mr Lungu urged MMD members countrywide to be exemplary in their behaviour in line with the party's image of orderliness and decency.
On Friday night, Chembe Daka stunned the public in Chipata when he woke up from deep sleep and started urinating inside the Council Chamber, where tallying of votes in the Kasenengwa by-election was in progress.
Mr Daka was later arrested and detained at Chipata Central Police.