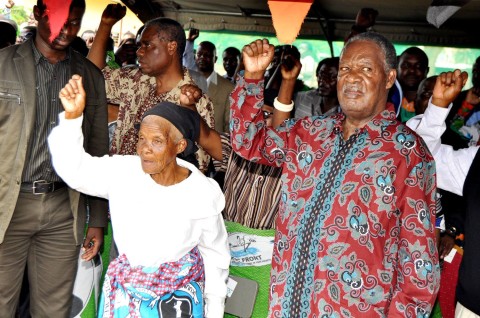 Political Analyst Alex Ng'oma has charged that the Patriotic Front (PF's) victory in the just ended parliamentary by-elections in five constituencies is a clear indication that electorates have started appreciating the developmental projects initiated by the PF government.
Dr. Ng'oma has told Qfm News in an interview that though it was not expected that that the ruling party would penetrate some areas which are strong holds for the opposition, it is important for Zambians to accept the outcome of the results.
Dr. Ng'oma notes that it is never too late for the opposition political parties to pull up their socks and regain popularity in the areas were the PF seem to be popular.
He adds that it is also fair for Zambians to commend and accept that the patriotic front is trying to be fair in the manner it is taking developing the country.
Dr. Ng'oma states that once such example is the road infrastructure project which the party has ensured that all provinces benefit by uplifting the township and urban roads without choosing the province.
He has furthermore adds that the possibility of the opposition doing better in the next by-elections should not be ruled out because people's perceptions change depending on what they have seen and heard.
( Sunday 14th September 2014 )
QFM NEWS