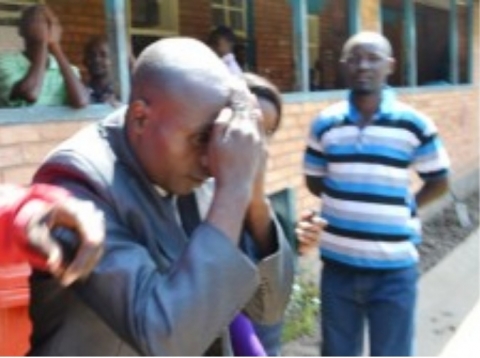 THE Kitwe Magistrate's Court has issued a bench warrant against Holy Fire Christian Ministry bishop charged with nine counts of sexual abuse for allegedly absconding from court proceedings.
Senior resident magistrate Daniel Musonda issued the bench warrant against Dominic Nyondo after state prosecutor Juma Banda applied to do so.
Nyondo was charged with defilement, rape and indecent assault after he allegedly sexually abused nine female members of the church on the pretext that he was cleansing them of evil spirits.
The offences were allegedly committed between April 2010 and November 2011 and involved female church members aged between 14 and 45 years.
Nyondo is, however, alleged to have committed suicide last month by throwing himself in the crocodile infested Kafue River.
He is alleged to have left a suicide note stating that he had decided to take his life because of the allegations.
When the matter came up yesterday, the two sureties Royd Kasangili and Chris Milimo insisted that the accused had died.
In response Mr Banda also insisted that Nyondo had not committed suicide because there was no evidence to prove that the accused person had died and applied for a bench warrant.
In granting the application, Mr Musonda said it was clear that the accused person did not want to avail himself to court.
"It looks like the accused person does not want to appear before court and it is certain that he did not commit suicide. I therefore, grant the application for a bench warrant," ordered the court.
The court further ordered the sureties to pay K5,000 immediately for failing to produce the accused person before court or face a jail term of four months imprisonment with hard labour.
The matter was adjourned to October 8, for return of a bench warrant.
Times of Zambia