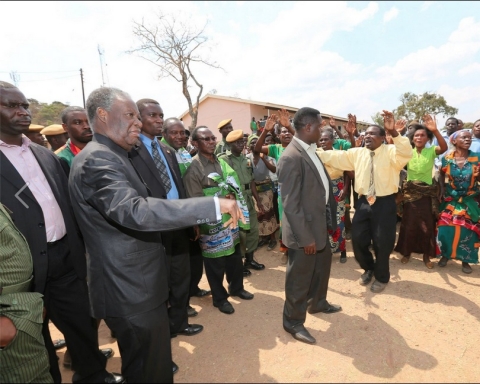 Opposition People's Democratic Party (PDP) President George Mpombo has described as dramatic comeback President Michael Sata's public appearance on Saturday during a PF rally in Mkushi South.
President Sata was in Mkushi South, Central Province yesterday to drum up support for the PF Mkushi South candidate Davies Chisopa who is participating in the September 11th by-election.
Dr. Mpombo has told Qfm News that by taking part in the by-election campaigns President Sata has also put to rest suspicious about his health.
Dr. Mpombo says this dramatic comeback by the republican President has also demonstrated that he is now out of what he has described as 'woods' and that he is able to take charge of issues.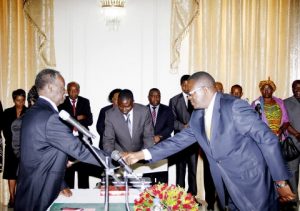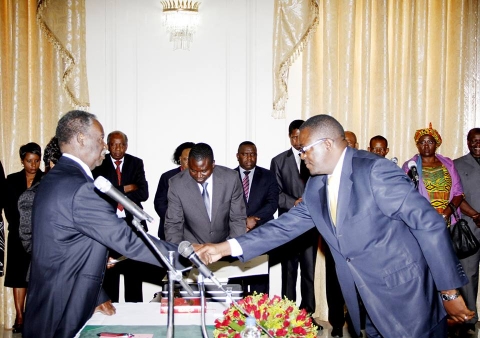 He says from the pictures of his public appearance President Sata does really look as fit as a sidle.
The PDP leader notes that at this point, now that the President is out of the woods, people in the country should give him the necessary support.
He adds that in view of the Head of State's public appearance, it is also clear that he will fulfill his public obligation of opening Parliament later this month.
Dr. Mpombo says this is especially that President Sata has already sent out invitations, which he himself signed, to all Members of Parliament to remind them of the official opening of Parliament.
He says such a serious undertaking of personally signing the invitations himself is a further assurance on part of President Sata that will fulfill his obligation as expected.
( Sunday 07th September 2014 )
QFM NEWS