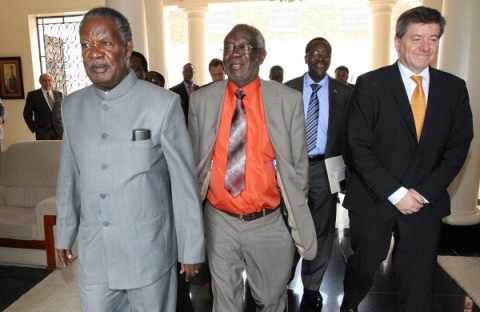 MINISTER of Labour and Social Security Fackson Shamenda says Government will not tolerate investors exploiting Zambians.
Mr Shamenda said, however, that Government will continue to promote industrial harmony in order to increase productivit

y and revenue for the country.

He said Government is looking for permanent solutions to improve the well-being of Zambians by creating an enabling environment for investments to thrive in Zambia.
"Do not even spend three minutes without sleeping thinking of your investments because as Government we shall ensure that investments coming to the country are protected so that many jobs are created for our people – but we only have problems with some of the investors exploiting our people," Mr Shamenda said.
The minister was speaking in Solwezi on Friday when he met Kansanshi Mining Plc management.

He also said Government will be compelled to formulate a law that will criminalise casualisation of labour if mining companies continue to employ workers on contracts.
Zambia Daily Mail