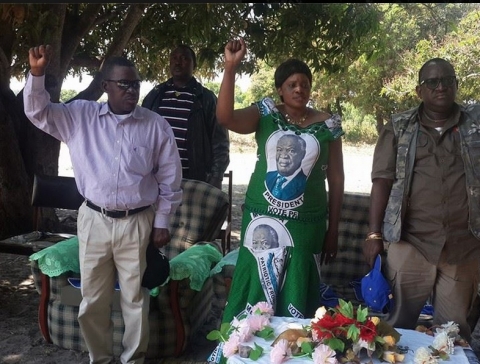 The opposition United Party for National Development (UPND) says it is not intimidated with the dismissal of Wynter Kabimba as party Secretary General, maintaining that the UPND will no doubt take over office in 2016.
UPND Deputy Secretary General Kuchunga Simusamba has told QFM News in an interview that even though there seems to be jubilation by some people that the PF has started re-organizing its structures in readiness for the 2016 polls, the UPND remains ready for 2016.
Mr. Simusamba states that whether the PF restructures its structures further, the UPND will not be distracted in any way.
Mr. Simusamba has strongly opposed to suggestions that the UPND may feel the impact of the PF's steps to start weeding out bad elements in its structures saying the party has already done its ground work and is ready for anything.
He adds that such suggestions are coming from PF sympathizers who are fully aware of the damage the UPND will do the PF in 2016.
( Sunday 31st August 2014 )
QFM NEWS