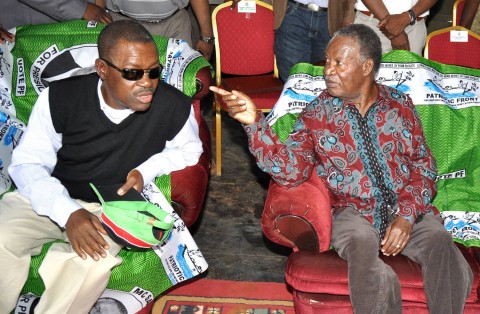 Former Patriotic Front Secretary General Wynter Kabimba this morning kept Journalist in Kitwe waiting for long hours for a planned media briefing which never took place.
Journalists were made to wait for close to three at Kitwe's Edinburgh Hotel were Mr Kabimba was supposed to address them following his dismissal by President Michael Sata yesterday, in a move that shocked most people.
The anxiously waiting scribes constantly told by one man that the former PF strongman would be coming to address them until it became clear that the briefing would not take place.
There was no information as to why the highly anticipated press briefing by Mr Kabimba was cancelled.
President Sata fired Mr Kabimba yesterday while he was on a campaign trail in North Western province where he had gone to drum up support for the PF candidates in the Zambezi West and Solwezi central parliamentary by-elections.
His sacking sparked celebrations in Lusaka among Patriotic Front cadres whose attempt last year to have Mr Kabimba removed from position through street demonstrations failed.
( Friday 29th August 2014 )
QFM NEWS