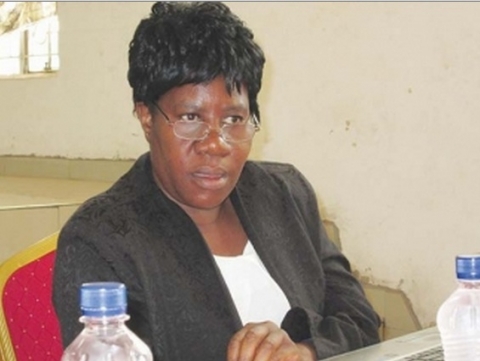 THE manner in which the outbreak of the deadly Ebola virus in West Africa is being discussed in public places in Zambia is a vivid indication of the anxiety that has gripped many people.
In these public discussions, some of the questions being asked are: "If Ebola breaks out in Zambia, what will happen…? Where did it come from? What is Government doing about it?"
Such questions keep being repeated despite Government assuring the citizens that it has put in place adequate measures to deal with Ebola Virus Disease (EVD) should it spread to Zambia.
People's concerns signal the need to intensify information dissemination on EVD for the public to be well-informed so that they do not live in fear.
EVD was first reported in 1976 in two simultaneous outbreaks in a village near Ebola River in the Democratic Republic of Congo (DRC), and the other outbreak was in a remote area in Sudan.
Ebola, whose fatality rate can reach 90 percent (though the current outbreak is about 55 percent), broke out in Guinea in February this year and spread to Liberia, Sierra Leone and later Nigeria.
Other than the DRC, some African countries which have experienced  Ebola outbreaks in the past are Sudan, Gabon, Uganda and Congo Brazzaville.
The deadly disease, which has no known cure, has so far claimed over 1, 200 people in the affected countries.
It is mostly limited to Africa and has affected many sectors in the affected countries, while many countries including Zambia are on high alert.
Chief Government spokesperson Joseph Katema recently said Zambia is "extremely" concerned about the presence of Ebola in Africa.
Dr Katema said Government is doing everything possible to prevent EVD from spreading to Zambia.
"It is important to note that all countries, including Zambia, are at risk because of the easy and frequent travel across regions, continents and the world at large," Dr Katema, who is also Minister of Information and Broadcasting Services, said.
The World Health Organisation has since declared the EVD outbreak as a global health emergency.
Notably, the epidemic is an infectious and generally fatal disease marked by fever and severe internal bleeding, spread through contact with infected body fluids.
Fruit bats, which are a delicacy for some West Africans, and are considered to be the virus' natural host, are believed to be a major carrier of the Ebola virus.
The symptoms for Ebola include high fever, bleeding and damage of the central nervous system.
The disease's incubation period is two to 21 days.
Since there is no known vaccine or cure for EVD, supportive care such as rehydrating patients who have diarrhoea and vomiting, can help the victims to recover.
"Although there is no immediate threat of spread of Ebola to Zambia, considering the extent of the outbreak, and recognising the ease with which people can travel between two points in the world, the Ministry of Health has heightened its alert status," Central Province permanent secretary Edwidge Mutale says.
At national level, the alertness has resulted in the issuance of guidelines on the roles that different stakeholders in provinces should play in ensuring that Ebola does not spread to Zambia.
Ms Mutale says Central Province is a unique region because it shares its border with the DRC. Luapula Province also shares its border with the DRC -the epicentre of the 1976 Ebola outbreak.
"Furthermore, Central Province is the nexus of all routes into Zambia," Ms Mutale says, "hence this sets us apart from others, and requires us to be innovative in the manner in which we approach preparedness."
The main modes of travel into Central Province are bush paths- by cycling and on foot, while other people enter or transit through the province by buses, TAZARA and Zambia Railways Limited trains, as well as private vehicles.
With Tanzania reportedly having recorded a suspected case of Ebola, Central Province has been put on high alert because of its centrality and transit region status.
"So, we need to strategise on how we can reach all these different target groups," Ms Mutale said at a press briefing in Kabwe recently.
She said awareness meetings on Ebola are being held in Kapiri Mposhi, Mkushi, Serenje and Chitambo because these districts share their borders with the DRC.
"We talk about AIDS being lethal…, Ebola virus is worse. There is no vaccine, there is no treatment and it easily spreads. It's more than an epidemic," Ms Mutale said.
Among the stakeholders in the province who have been sensitised on Ebola awareness are officers from the Immigration Department, senior Government officials and media personnel.
Rosemary Mwanza, the provincial medical officer, says the region's border with the DRC is porous and people easily walk in and out of Zambia.
"When we look at Ebola, it has broken out in Congo DR before," Dr Mwanza says.
Heads of Government departments and immigration officers in Serenje, Chitambo, Mkushi, Luano, Ngabwe, Chisamba and Chibombo districts have been sensitised on Ebola preparedness while Mumbwa and Itezh tezhi are yet to be covered.
T he Ministry of Health is working with are officers from the Disaster Management and Mitigation Unit (DMMU).
"They know their roles and responsibilities in terms of Ebola preparedness in line with the guidelines that have been issued by the Ministry of Health," Dr Mwanza says.
Protective clothing has been provided for use by health workers and immigration officers in Kapiri Mposhi, Mkushi and Serenje. The people entering Central Province are being screened.
"We are working with TAZARA management and we have been able to find a place where we can isolate people we suspect to have Ebola," she says.
Chiefs Chitina and Shaibila of Mkushi, and Senior Chief Muchinda and Chief Chitambo of Serenje and Chitambo districts respectively, share their borders with the DRC and sensitisation programmes have been arranged in these chiefdoms.
"For the border districts-Serenje, Mkushi and Chitambo, we have gone further to ensure that the chiefs around border areas are sensitised and we are working with immigration officers," Dr Mwanza says.
And her word to the media is that journalists should contact the Ministry of Health whenever they need information on Ebola to ensure that their news stories are factual.
"We need to work together so that the right information is given to the public. This is an issue we can't take lightly and you need to report irresponsibly," Dr Mwanza notes.
Provincial deputy permanent secretary Ronald Sinyangwe feels public sensitisation is key for people to have information about Ebola and what Government is doing to prevent the spread of the disease into the country.
"Traditional leaders will have to be sensitised, we have learnt lessons before. At one time, we had an outbreak of cholera in Chisomo Valley and people just thought it was a curse that had befallen their land and each time they had a patient, they bolted," Mr Sinyangwe says.
And Kabwe district community medical officer Tiza Mfune believes the threat of Ebola requires a multi-sectoral approach.
"As much as we [medical personnel] are in the centre of it, we cannot manage to sort it out on our own as with other diseases like cholera and other outbreaks we experience in this country," Dr Mfune says.
According to Dr Mfune, stakeholders identified as key players in Ebola sensitisation need to be alert and help in enlightening communities on how they can prevent themselves from contracting the lethal Ebola virus.
Zambia Daily Mail