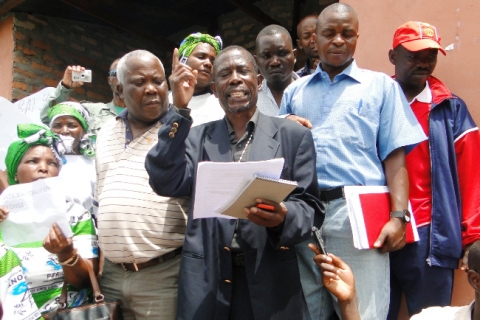 The Patriotic Front in the Northern Province has reiterated its call on people to ignore those demanding for the new constitution.

PF Provincial Secretary Everest Chela said this when he addressed a public meeting held at Mungwi's Presidents Park on Friday.

Mr Chela stated that it is not the constitution that will end poverty but good policies of the government.

He charged that it is therefore imperative for the people to demand for developmental projects such as good roads among others.
Mr Chela has since implored on the general citizenry to change their minds regarding the issue of the constitution and support the PF government saying it has implemented a number of developmental projects within a three year period of its ruling.