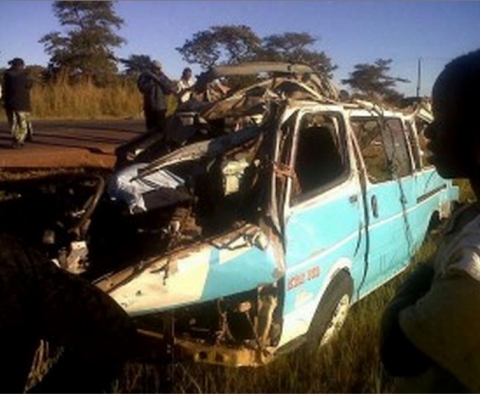 THE Ndola High Court has sentenced a 32-year-old Ndola bus driver to eight months simple imprisonment and his licence suspended for two years for causing the death of seven people.
This is a matter in which Arthur Chibwe appeared before Ndola High Court Judge Charles Chande and pleaded guilty to seven counts of causing the death of Patience Tembo, Martha Chiswa, Mary Kabwe, Patrick Matobwe, Chema Masibe, Bright Kansele and Gift Sikulu who were passengers on the bus.
Facts were that on March 10, Chibwe who was driving a Toyota Hiace minibus registration number AOB 386, caused an accident at around 10:00 hours on Luanshya-Masaiti Road killing three people on the accident scene while four others died in hospital.
The bus was carrying 13 passengers when it overturned.
Valentine Wampina, a witness from Road Development Agency said the accident was caused by a tyre burst and excessive speeding by the driver.
Mr Justice Chande convicted Chibwe of seven counts of causing death by dangerous driving.
Times of Zambia