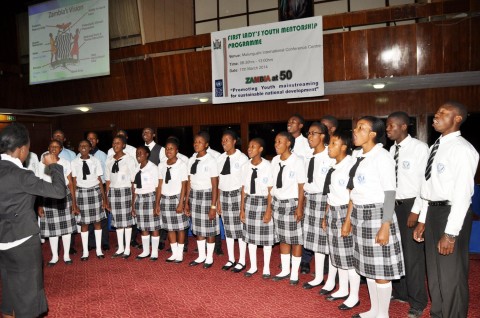 THE United Kingdom has substantially increased the number of places for Zambians who wish to study in the UK under the Chevening Scholarships programme.
British high commissioner to Zambia James Thornton said Zambians who have studied at top UK universities are now using their skills and knowledge to contribute significantly to Zambia's development.
Mr Thornton said this at a pre-departure briefing event for the two Chevening scholars at the British High Commissioner in Lusaka on Thursday evening.
"Britain has a global reputation for excellence in the field of education and skills, rooted in our centuries-old yet forward-looking educational system. It's a tradition of learning that we continue to share with the world. An assessment last year indicated that four of the six best universities in the world were British," Mr Thornton said.
He said since 1985, over 150 Zambians have studied in the UK under the Chevening Scheme.
"I'm delighted that next year we expect to be able to offer 13 Chevening Scholarships to Zambians compared to the two offered this year," he said.
Earlier in the day on Thursday, the High Commissioner attended a send-off event for recipients of Commonwealth Scholarships, which are also funded by the British Government.
This year alone, 20 have been awarded up from 16 in 2013. Other schemes available to Zambians include Rhodes, Beit Trust, Canon Collins and Africa Fellowship Trust scholarships.
Mr Thornton said the Chevening Alumni Association had also been revived. A Commonwealth Alumni Association is expected to be launched later this year. He urged scholars and fellows to join the association.
He gave examples of Zambian Chevening Scholars serving in top positions in Zambia and elsewhere. These included Supreme Court Justice Florence Lengalenga, Home Affairs deputy minister Stephen Kampyongo, and Chibamba Kanyama, the former Zambia National Broadcasting Corporation Director-General now at the International Monetary Fund.
Chevening Scholarships are the UK government's global scholarship programme funded by the Foreign and Commonwealth Office and partner organisations. The programme gives awards to outstanding scholars with leadership potential from around the world to study post-graduate courses at universities in the UK.
Zambia Daily Mail