Government has named the newly constructed K53 million Chiawa Bridge as Michael Chilufya Sata Bridge.
Speaking during the commissioning of the bridge this afternoon, Vice President Guy Scott told the residents that the decision to name the bridge after president Sata was arrived after wide consultations with senior Chieftainess Nkomeshya and Chieftainess Chiawa together with other traditional leaders.
Meanwhile Dr. Scott has given a two weeks ultimatum to a named lodge operating in Chieftainess Chiawa's chiefdom whose owners have been operating from South Africa to localize its bookings.
Dr. Scot notes that it is expensive for many Zambia's to do their bookings through fax, which makes it more stressful as they have to contact the managers in South Africa for any bookings.
The Vice President also handed over an ambulance to the people of Chiawa for easy access to the health center.
And speaking earlier, World Bank country representative Kundavi Kadiresan says the bank has projected that Zambia's local tourism will grow by 8peercent.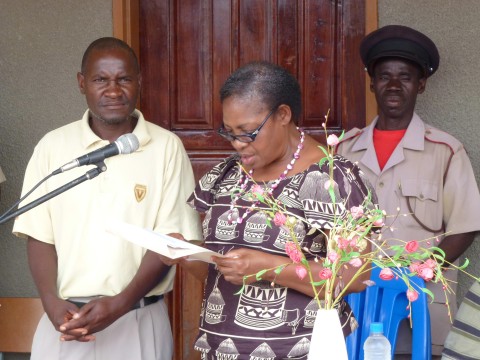 Ms Kadiresan has attributed this to the combined output of farm produce and opening of the Chiawa Bridge which will open and support local tourism and agriculture development.
She adds that World Bank is impressed with government's commitment towards the improvement of the transport sector and in particular the expansion of the road network.
meanwhile Chieftainess Chiawa of the Goba people of Kafue district has appealed to government to consider dividing Kafue constituency into two.
The traditional leader says the constituency is too big with large communities which one Member of Parliament cannot effectively represent.
Chieftainess Chiawa explains that the chiefdom is big and has communities living in far flung areas who also need attention from their area member of parliament.
She notes that though the Member of Parliament Obvious Mwaliteta has been doing his best to reach out to the people, it has been hectic for him.
And Chieftainess Chiawa has commended President Michael Sata for fulfilling his promise of constructing the bridge which has been the cry of the people for many years.
She has since expressed hope the construction of the bridge will ease the movements of the local people.
( Friday 22nd August 2014 )
QFM News