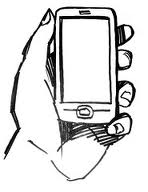 ZICTA director support services Mofya Chisala says his organisation will launch a 'name and shame' programme that will expose service providers with the worst services.
During a media interaction forum in Mpika yesterday aimed at equipping journalists with information on ICTs and the state of cybercrime in Zambia, Chisala hailed the media's role in improving the quality of information and communications technology in Zambia.
"We will launch a 'name and shame' programme whereby at the end of the year, we shall publish a ranking of services offered by mobile networks as well as postal services in the media. We shall rank and name the best to the worst according to the kind of complaints people make," said Chisala.
ZICTA is currently conducting a stakeholder and consumer awareness programme in Muchinga and Northern provinces.
Chisala said the media could help improve the quality of service provided by Zambia Information and Communications Technology Authority.
"As ZICTA, we don't offer products. What we offer is a service and this is compounded with information and for this to get to every Zambian, we know that journalists play a major role. We have also implemented a new system; the customer relationship management system which we would like the media to have an interest in and look at the number of complaints we are having per month and our percentage in resolving them because at the end of the day, if people are complaining and we take forever to sort them out, then it means we are not doing anything. So the media can quality assure what we do and I think that ZICTA needs to have a stakeholder engagement with the media," he said.
Chisala said journalists were better suited to sensitise the nation on the use of ICTs; designing information to suit both rural and urban audiences.