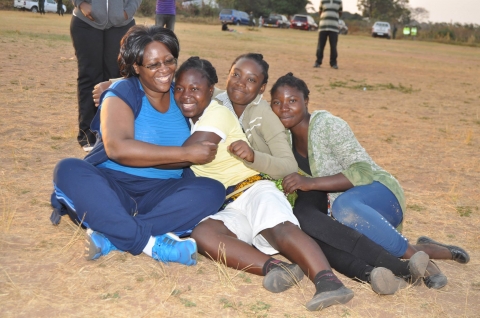 SOARING TEEN PREGNANCIES A CRISIS – DR KASEBA
FIRST Lady Dr Christine Kaseba has said it is frightening that on average 17,600 young Zambians drop out of school every year due mainly to pregnancies.
The First Lady said from the statistics, the issue of teenage pregnancies should be declared a national crisis which should be fought head-on as a national agenda.
Dr Kaseba was speaking yesterday during the official opening of the Teachers/Community Leaders/Pupils Mentorship Training Camp at Chinsali Girls Secondary School.
Muchinga Province alone has recorded 289 pupils dropping out of school after falling pregnant in the first half of this year.
"Where are we going wrong? Where will the figure be by the end of the year?" Dr Kaseba asked. "This is a crisis that is frightening. We have an uphill battle that I believe we will conquer."
Dr Kaseba added: "The alarming statistics for Muchinga regarding pregnancies has compelled my office to look at alternative cost-effective methods to address this vexing issue."
She commended the stakeholders that helped organise the camp, including the civil society, faith-based organisations, traditional leaders and the provincial administration.
Dr Kaseba also said it was up to the people of Muchinga to prove that it was worthy being declared a province, and Chinsali particularly to prove the doom-sayers wrong.
Dr Kaseba said she would report to President Michael Sata about the way the people of Muchinga Province were appreciating the various development projects being carried out in the area.
Earlier, Muchinga Province Minister Gerry Chanda said girls must be allowed to enjoy the benefit of their youth instead of turning them into wives and mothers before their time.
Colonel Chanda said parents had a role to protect their children from early marriages and commended the First Lady for her efforts to fight against gender-based violence and cervical cancer.
The official opening was also attended by Muchinga Province Permanent Secretary Bwalya Ng'andu, Chinsali Member of Parliament Christopher Mulenga and his Shiwang'andu counterpart Stephen Kampyongo.