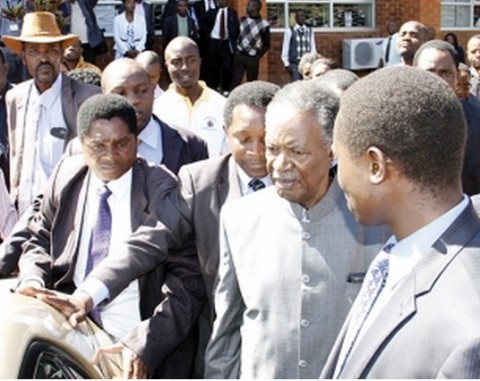 A PETITIONER has submitted that prosecutors are failing to secure convictions for suspects alleged to be defaming the President because they do not understand the particular section of the close in the Penal Code.
Nelson Simunji, a Chirundu resident, told the Frederick Chomba led Commission on Legal and Justice Sector Reform that the Police were charging suspects using Section 69, Chapter 87 of the Penal Code, which he said was misunderstood by prosecutors.
Mr Sjiimunji said prosecutors were only in a hurry to apprehend those accused of defaming the President without understanding how to apply the said Law in order to have them convicted.
He said he had been following most cases on the same and that few had been convicted while most suspects had been acquitted on grounds that prosecutors did not understand the section.
''This section on 'defamation of the President' is not being applied with the full knowledge by prosecutors hence the reason why they have been losing most cases under this section, my proposal is to have it repealed,'' Mr Simunji said.
He said the said the section was outdated and meant for those during colonial rule when there were no elected Presidents and that it also contravened Article 20 of the United Nations (UN) Convection on Human Rights.
Mr Simunji said Zambian Presidents were now elected, a situation which allowed for them to be criticised by the citizens, especially in critical areas which affected people's needs.
Another petitioner, Gilbert Makasa submitted that the commission should recommend that a magistrate court be build in the area because it was becoming expensive for residents to troop to Siavonga to have their cases heard.
He said the area had been operating without both magistrate and High Courts in an area where cases were rampant.
Times of Zambia