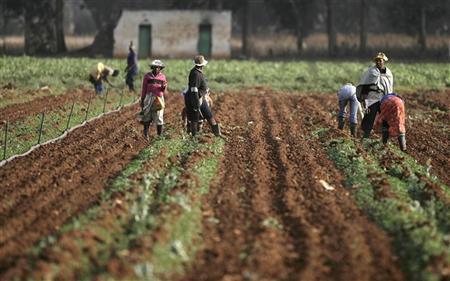 ANOTHER Tea plantation project in Kawambwa district has been launched and is expected to create hundreds of jobs in Luapula Province.
Luapula Province permanent secretary Chanda Kasolo said yesterday that 20,000 hectares of land has been allocated to ZAFFICO.
Previously, Government had problems repossessing the old Kawambwa Tea Company from a Zimbabwean Investor.
"Today marks a development milestone for us, in Luapula as we launch the newest ever Tea Plantation project in Kawambwa. The project will create hundreds of jobs when it commences and it will bring money to the district and the province as a whole as we continue in our quest to create jobs," he said.
Meanwhile, a delegation of 15 businessmen from South Africa is expected in Luapula this week to explore areas of investments.
Head of delegation, Southern Africa Chamber of Commerce and Industry founder and executive director Evance Chanda said the investors are interested in mining, agriculture and hydro-electricity generation.
Mr Chanda said the business community has realised the untapped potential in Luapula Province and want to champion development in the area.
"Business opportunities are not only in Lusaka and the Copperbelt but in provinces like Luapula. I am happy that Government is working on tarring the pedicle road that is scheduled for completion this year, which will shorten the distance to Copperbelt," he said.
He said the road projects in the area will help facilitate and open up the business sector in the Province which the private sector can take advantage of.
Mr Chanda cited the Chembe multi facility economic zone as one of the areas that the private sector can utilise.
And Mr Kasolo said he was happy that the province was being opened up for investment which will help cushion unemployment levels.
Mr Kasolo said potential investors can invest in the mining sector as the province has minerals such as iron ore, copper, manganese and gold especially in areas towards Chiengi.
"We are actually looking for serious investors who can set up a processing plant that will add value to the minerals in Nchelenge district," he said.
He said the province has a lot of potential even in the tourism sector as it is endowed with abundant untapped natural resources such as waterfalls, lakes, rivers and national parks.
"The province is also home to many traditional ceremonies such as the mutomboko and ubwelile. During the traditional ceremonies, people can interact with young people to share values of Zambia's traditional customs," Mr Kasolo said.
He said this year's two traditional ceremonies brought together people from different sectors including political parties which is a symbol of political unity.
Zambia Daily Mail