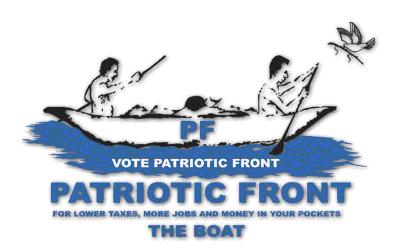 PATRIOTIC Front Central Province chairman Benson Chali has called for discipline among party members.
Speaking during the PF Chitambo district and constituency executive committee meeting held at Justin Mukando Secondary School, Chali said the PF leadership was concerned about the levels of indiscipline among party members.
Chali said to this effect, the PF secretary general Wynter Kabimba had issued a circular urging all party members at all structures of the party to observe high levels of discipline.
"No party member will be allowed to make decisions alone. All the 24 members of the district and constituency executive committees are important in decision-making. Therefore, party decisions should be made collectively if the party is to grow," Chali said. "Insubordination or any kind of indiscipline will not be entertained in the PF. Even the secretary general is concerned about the levels of indiscipline among party members. According to him, this is something he noticed during his visitations and interactions with PF members in districts around the country. High standards of discipline should be exhibited by all party members in order to protect the image of the party. No one will be allowed to put the name of the party in disrepute."
Chali urged PF member in Chitambo to intensify party mobilisation in the area.
"Elections at primary organs of the party will only be held after a resolution is passed by the central committee of the party to that effect. In the meantime, go down and mobilise the party," Chali said.
And Chali advised PF Chitambo district and constituency officials to take keen interest in the delimitation exercise by the Electoral Commission of Zambia.
He said that political parties were key stakeholders in the delimitation of polling stations.
Chali said the PF secretariat would want its members to actively participate in the delimitation process in all districts and constituencies.
He also implored the PF leadership in Chitambo to initiate fundraising ventures.
Chali was responding to concerns by some district and constituency officials that they were facing mobility challenges when mobilising the party.
And speaking at the same event, Patriotic Front member of central committee, John Chisanga called on PF members in Chitambo to remain united.
Chisanga said unity was important for any organisataion to succeed.
"You need to remain united. Teamwork is important… so you need to work as a team," said Chisanga. "Apart from the electoral malpractices by the other political parties in the 2011 general elections, most of you will agree with me that lack of unity amongst PF members in Chitambo contributed to the poor performance in the 2011 tripartite elections because someone who was our member defected and decided to stand as an independent candidate for the Chitambo parliamentary seat. So there was split of votes. So this time around, we need unity of purpose."
PF Chitambo district chairman, Christopher Kabango said the ruling party in the area was committed to conducting effective party mobilistation.
The Post Zambia