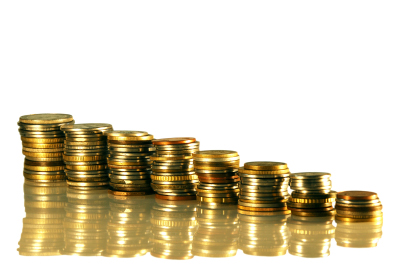 THE Ministry of Local Government and Housing has suspended seven junior officers for alleged theft of more than K3 million public funds.
The Auditor General's office has since been engaged to verify financial irregularities totaling K3,354,035.17, in a scam that could have been masterminded by top ministry officials.
The junior officials involved in the alleged theft included typists, stenographers and an assistant accountant.
Local Government and Housing Minister Emmanuel Chenda said the scam was uncovered in March this year and the workers suspected to have looted the public funds, which included K1.3 million as Constituency Development Fund (CDF) for Rufunsa Constituency, had been put on suspension to pave way for investigations.
Mr Chenda said in an interview in Lusaka yesterday that he was worried with the development following internal investigations that revealed the high-level misappropriation. He questioned how junior officers who were not signatories could withdraw the funds.
" When we discovered this in March this year, we acted with lightening speed and suspended them to pave way for investigations. As we speak, the Auditor General is verifying the abuse and we are waiting for the report to be concluded.
"As a ministry we will not allow the theft of public funds to go unabated. If found guilty, these officers have no place here, they belong to jail," Mr Chenda said.
Transparency International Zambia (TIZ) executive director Goodwell Lungu said at a Press briefing in Lusaka yesterday that the ministry officials had diverted the funds through cheque payments drawn between December 13, 2013 to March 7, 2014 totalling K1,285,755.17.
Mr Lungu said TIZ's assessment with regard to the CDF allocation for Rufunsa Constituency revealed suspicious withdrawals which started on December 13, 2013, when the first K700,000 was transferred to the grants account and that on the same day, a total of K237,000 was withdrawn from the grants account, adding that the transactions continued until March this year.
"TIZ is fully aware that these mentioned junior officers have been put on suspension and we are wondering how junior officials could have allegedly acted alone given the huge amounts of public funds involved.
"It is shocking to see junior Government officials being entrusted with huge public funds without a clear explanation where these funds were taken," Mr Lungu said.
He said a named assistant accountant and a registry clerk allegedly siphoned K2,060,000 on different occasions.
Mr Lungu said from August to March 2014, K3,354,035.17 was suspiciously withdrawn during the same period of the inter-account fund transfer between CDF account number 110110143887016 and a grants account number 110110143887016.
He appealed to investigative wings to probe the matter thoroughly and curb rampant abuse of public resources.
Mr Lungu urged members of Parliament in the 150 constituencies to state whether they had received CDF allocations for 2012 and 2013 to help allay fears of gross misuse.
Times of Zambia