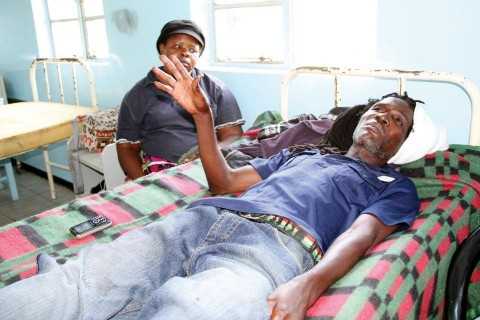 GOVERNMENT is working towards ending evacuation of patients abroad by ensuring that all local referral hospitals are modernised to ably handle medical complications, Minister of Health Joseph Kasonde has said.
Dr Kasonde says Government has devised a three-pronged approach under the modernisation of health facilities plan.
The plan involves the improvement of medical infrastructure, installation of advanced medical equipment and the training of medical personnel to handle specialist cases.
The minister was speaking in South Africa recently when he met the Medical Service Organisation which has been facilitating the evacuation of Zambians to South Africa over the last 10 years.
This is according to a statement released yesterday by Press Secretary at Zambia's mission in South Africa, Nicky Shabolyo.
"Government is moving fast and has so far made good progress in acquiring some pieces of specialised equipment and embarked on extensive infrastructure development at a number of hospitals including the University Teaching Hospital (UTH)," Dr Kasonde said.
He said Government has also started training Zambian specialists to handle heart, kidney, diabetes and other complicated cases.
"One Zambian has just finished training as a cardiologist while others specialising in procedures such as kidney transplant are yet to graduate," Dr Kasonde said
He said a lot of progress has been made in equipping referral hospitals with computerised tomography (CT) scanners having been acquired for Lusaka and Kitwe.
A Magnetic Resonance Imaging (MRI) machine and a Cathlab have been fitted at the UTH.  Both facilities are used in medical diagnosis.
"So in that line, I think we are now moving very fast. The only challenge is the need for high-level specialists and this has continued being a problem because it takes a very long time to train them," Dr Kasonde said.
"Otherwise, we are on course and we will eventually attain standards where we will be able to treat complicated cases using our own staff and in our own facilities in Zambia," he said
"The minister said the basis of concerns from some sections of society over the costs involved in sending patients abroad is understandable but there is need for sober reflection and consideration of what leads to authorities making such decisions.
"I agree with those raising concern because it is an expensive venture to send patients outside the country. But let me say that people should also understand that we have started off in the direction of bringing that to an end," Dr Kasonde said.
He said the country has also been relying on doctors from Apollo, a group of hospitals from India, who have been sending their specialists into Zambia.
This has contributed to a reduction in the number of cases requiring evacuation abroad.
And Government still finds the quality of midwifery service provision below expectation, Minister of Health Joseph Kasonde has said.
Dr Kasonde said there is need to address the disparity in equitable distribution of skilled health personnel across the country.
He was speaking at the State of the World Midwifery 2014 report national dissemination meeting in Lusaka yesterday.
This year's state of the world midwifery report is tagged 'A universal pathway. A woman's rights to health'.
"Key messages arising from the report suggest that in order for midwives to work effectively, facilities need to be equipped to offer appropriate services, including those for emergencies," Dr Kasonde said.
The report highlights that in Zambia, about 76 percent of the reproductive maternal neonatal health interventions were included in the minimum health benefits package for 2012, giving a shortfall of 24 percent.
And Dr Kasonde has commended MAZ for the 'Respectful maternity care' campaign as it will improve attitudes of both mothers and midwives in their service delivery.
Speaking earlier, United Nations Population Fund (UNFPA) Country Representative Mary Otieno said there is need to invest in midwifery education and training.
Dr Otieno emphasised on the four domains of an effective midwifery; availability, accessibility, acceptability and quality.
She is hopeful that "Zambia will partner with all stakeholders to deliver quality services irrespective of geographical setting".
And the Midwives Association of Zambia (MAZ) has launched a campaign dubbed 'Respectful maternity care' aimed at improving attitudes of midwives towards expectant mothers in their service delivery.
MAZ president Genevieve Musokwa is confident that the "Respectful maternity care" campaign will correct the bad attitudes midwives are known to have.
Ms Musokwa said the campaign will be rolled out in Lusaka next week before it is extended to other parts of the country.
She urged midwives to report unprofessional behaviour to relevant nursing bodies for discipline.