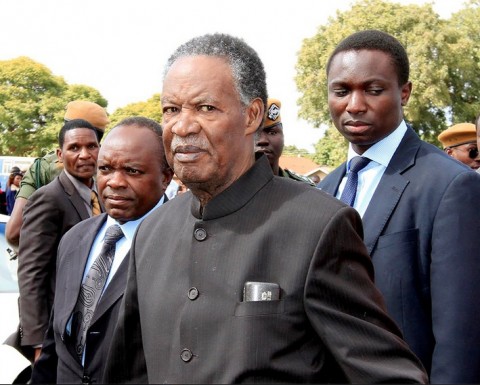 Church Mother Bodies say demands by Members of Parliament, Civil Society Organizations and some opposition political parties to meet President Michael Sata at State House are justified.
Council of Churches in Zambia (CCZ) President Reverend Alfred Kalembo has told QFM News that President Sata however deserves privacy as an individual despite him being a public figure.
Reverend Kalembo says those seeking to meet the President should do so by being mindful of the President's individual privacy.
Reverend Kalembo was however quick to mention that people have the right to know what is happening to the Head of State following his absence from the public eye.
He says Zambians are anxious for the President to address them on the many issues that have been happening in the recent past.
And Independent Churches of Zambia (ICOZ) Board Chairperson, Bishop David Masupa, says the people of Zambia deserve to know what has been happening to the Head of State.
Bishop Masupa says the only way to end speculation on the President's wellbeing is by him addressing a press conference.
Meanwhile Christians against Poverty in Zambia (CAPZ) Executive Director, Evangelist Gregory Chileshe, says it is pointless for MPs, CSOs and political parties to demand to meet President Sata, but that it is important for president to address the nation.
Evangelist Chileshe says most of the people are eager to have the President address the nation.
( Thursday 31st July 2014 )
QFM NEWS