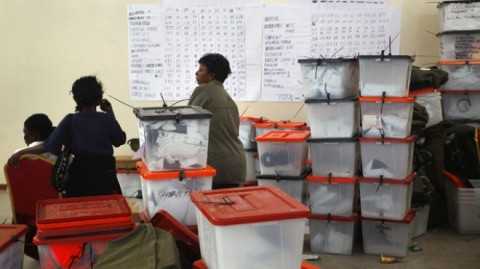 The Electoral Commission of Zambia (ECZ) has described as unfortunate reports of political violence reported in Mangango ahead of the August 19th Parliamentary by-election.
ECZ Public Relations Manager Cris Akufuna has since reminded the six political parties taking part in the by-election to realize that an election is a competition hence the need to give each other space.
Mr. Akufuna says political parties should abide by the Electoral Code of Conduct in their campaigns.
He has since appealed to the Zambia Police to move in and arrest perpetrators of violence in Mangango.
On reports that some government officials are replacing number plates on government vehicles with private ones with the intention of using them in the campaigns, Mr. Akufuna has told Qfm News that the commission has only learnt about the unfortunate reports through the media.
He however says the aggrieved parties should put their complaints in writing to the Commission's District Conflict Management Committee.
QFM NEWS