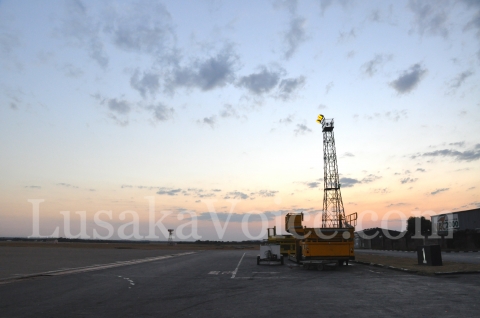 GOVERNMENT has released US$30 million towards the purchase of the Zambia Air Traffic Management surveillance radar to address the current and future air traffic demands.
Vice-President Guy Scott said Government is committed and determined to ensure that the role air traffic controllers play is enhanced.
"We look forward to making Zambia the hub for air transport in the region. Government recognises the importance aviation plays in the development of the economy by contributing to the gross domestic product [GDP] of the country," Dr Scott said.
The Vice-President was speaking in a speech read on his behalf by Deputy Minister in his office Davies Mwango at the fundraising dinner dance for the Guild of Air Traffic Controllers in Zambia (GATCOZ).
GATCOZ is raising funds for the hosting of the International Federation of Air Traffic Controllers Association (IFATCA) 2014 conference in November.
Dr Scott congratulated GATCOZ for having won the bid to host this year's IFATCA conference and urged it to strive harder to ensure that the conference is a success.
He was happy that the conference will be held at a time the country will be celebrating its golden jubilee.
Dr Scott said Government has shown a lot of commitment by embarking on an airport infrastructure development throughout the country.
He said efforts are underway to ensure that the Zambian flag is back in the air through the re-introduction of a national airline.
The Vice-President said Government attaches great importance to the role air traffic controllers play in ensuring safety, efficiency of air travel and the sustainability of the aviation industry.
And GATCOZ president George Katongo said the forthcoming IFATCA conference is an important event that brings together major aviation industry partners, senior management personnel and experts in international air travel, including IATA.
Mr Katongo said it is a conference that addresses concerns in the aviation industry such as safety and air traffic management aimed at making the skies safe .
Zambia Daily Mail