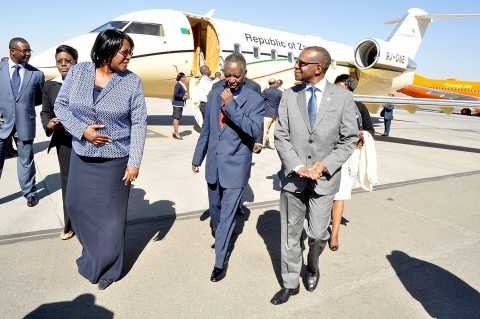 The ruling Patriotic Front in Mandevu Constituency says those who were wishing President Michael Sata ill have been put to shame following his public appearance last week.
PF Mandevu Constituency Chairman, Moses Makasa has told QFM News in an interview that a good leader is known for his compassion for the people he aspires to lead and not one who wishes his friends ill.
Mr. Makasa says the recent attacks and unwarranted statements on the Head of State's health show clearly that most political leaders in the country wish him dead.
He says there is need for political leaders to embrace each other for the sole purpose of developing and uniting the nation instead of wishing each other ill health.
Mr Makasa has since encouraged political party leaders to frequently meet and discuss how the Zambian people can be best governed instead of talking ill about each other.
Mr. Makasa says political leaders should not be preoccupied with assuming the highest office in the land.
QFM