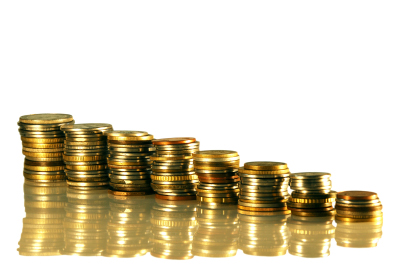 GOVERNMENT has released K31.3 million to 55 local authorities for the payment of retirees' terminal benefits, Local Government and Housing Deputy Minister Forrie Tembo has said.
Mr Tembo told Parliament that local authorities' indebtedness had risen to K671 million as at December 31, 2011, due to failure by the councils to liquidate their debt as a result of a decline in revenue capacity while the total retirees' benefits stood at K210 million as at December 31, last year.
Meanwhile, the Local Authorities Superannuation Fund (LASF) is facing financial difficulties due to a dwindling membership and the failure by councils to pay their statutory obligations to the institutions.
Mr Tembo was responding to Lubansenshi Independent Member of Parliament (MP) Patrick Mucheleka who sought to know when the Government would release grants to the local authorities for restructuring of council establishments as well as for the payment of retirees' benefits.
In response, Mr Tembo informed the House that Government had on June 30, this year released a total of K31, 350, 103.50 to liquidate terminal benefits to the 55 councils.
On LASF's performance, Local Government and Housing Minister Emmanuel Chenda explained that its report was not pleasing hence the institution was facing serious financial difficulties but that Government was working to provide financial assistance.
"It is important to appreciate the magnitude of the debt burden in councils. The report on LASF is not pleasing but the Ministry, Cabinet and Ministry of Finance is working to address this issue. LASF is rapidly losing members," Mr Chenda said.
Meanwhile, Health Minister Joseph Kasonde has said Government would not tolerate failure to perform by contractors engaged to construct the 650 health posts countrywide.
Dr Kasonde said in Parliament that Government was determined to implement the health project which cost US$55.9 million and was being jointly financed by Zambia and India.
Dr Kasonde denied any contradiction between his statements on the pace of constructing the health posts and that of his deputy Chitalu Chilufya who was recently quoted saying Government would cancel any contracts already agreed at this stage.
This was a response to a concern raised by UPND Senanga MP Likando Mufalali.
Presenting a ministerial statement on the construction of the health posts, Dr Kasonde said the prefabricated structures would have a positive impact on the health sector especially in the rural areas.
"The target of the Government is to have a health facility within a five kilometer radius to reduce the distance that citizens have to cover to access health services particularly women. My Ministry will continue to monitor progress regularly, to ensure this vital project is successfully completed," he said.
KAIKO NAMUSA – Tims of Zambia