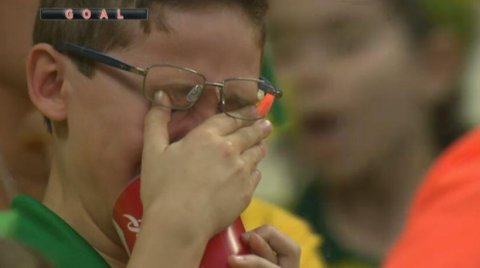 The host nation of the 2014 World Cup, Brazil, have left the tournament after a loss to Germany. The loss came after a 7 – 1 goal line, in favor of the German side.
The scoring began in the 11th minute with the first goal coming from Thomas Müller. Then the Germans scored a number of goals in the following twenty minutes. Miroslav Klose scored in the 23rd minute and then was followed a minute later by Toni Kroos for Germany's 3rd goal.
Kroos then scored a second time (only two minutes later) to make it 4-0 in favor of Brazil. Sami Khedira then finished the scoring of the first half with a goal in the 29th minute. The Brazilian side went into half-time with five goals scored against them.
In the beginning of the second half, Brazil looked very strong and were searching for their first goal. Their efforts proved worthless as André Schürrle came into the game as a substitute and scored goals in the 69th and 79th minutes. Towards the end of the game, Oscar managed to score a goal for Brazil, but the home side finished with one of the worst losses for their country ever.
Germany will continue to the 2014 World Cup Final while Brazil will play for 3rd place.