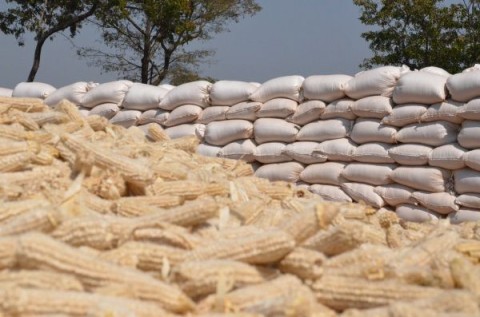 EASTERN Province Minister, Malozo Sichone, says the province has recorded an all-time high production of 736, 936 metric tonnes of maize in the 2013/2014 farming season making it the highest producer of the crop in the country.
And Sichone says the target of growing the economy of the province by 50 per cent in the next two years is attainable.
Meanwhile, Eastern Province Show Society chairperson, Thomas Mtonga says there is need to add value to crops that are grown in the province.
Officiating at the 38th provincial agricultural commercial show on Saturday, Sichone who was represented by deputy permanent secretary Zachariah Luhanga said last year, the province recorded 622, 604 metric tonnes of maize.
He said the province had recorded an increase of 18.4 per cent, making it the highest producer of maize in Zambia.
He said 17,246 metric tonnes were recorded for soya beans from last year's 5, 592 metric tonnes.
Sichone said the increase in production meant that the farmers had sufficient food for consumption, which was important for national food security.
He said in an effort to increase production, the government had increased the number of the Farmer Input Support Programme beneficiaries in the province from 164, 385 in the 2013/2014 to 183, 209 for the next farming season.
Sichone said the agricultural sector remains a priority area to government because it was self-sustaining.
He urged stakeholders to put the farmers' plight first and help them graduate to a self-sustaining level.
And Sichone said the power supply in the region was scheduled to improve from the current 66 KV to 330 KV after the ongoing upgrade of the Msoro substation is completed by March 2015.
He said after the completion of the project, power supply would not be a constraint to industrial development.
The Post Zambia