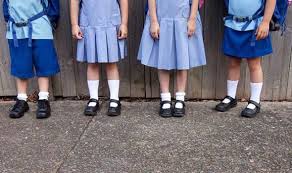 A TWENTY-SEVEN-YEAR-OLD Kaloko teacher has appeared in a Ndola magistrate's court for allegedly defiling and impregnating a Grade Five pupil.
Mathews Sompwe of Kaloko Community School appeared before magistrate Misozi Chongo for allegedly defiling and impregnating the pupil at his residence.
Particulars of the offence were that on dates unknown last year, Sompwe defiled the girl.
Sompwe is alleged to have gone to the juvenile's house, which is in his neighbourhood and asked her to help him clean his house.
When the girl went to his house to clean it, he allegedly defiled her.
During trial on Tuesday, the girl testified that she had known Sompwe for some time before she went to clean his house.
The girl, who was visibly pregnant, said when they reached Sompwe's house, she started cleaning the bedroom, while he went to sit in the living room.
She said he later cornered her in the bedroom and started touching her private parts.
She said Sompwe forcefully undressed her and defiled her.
The girl said she stopped going to school because she got pregnant.
Ms Chongo was forced to adjourn the matter because the girl eventually stopped responding to questions in court.
The matter was adjourned to July 14 2014 for continued trial.
Times of Zambia