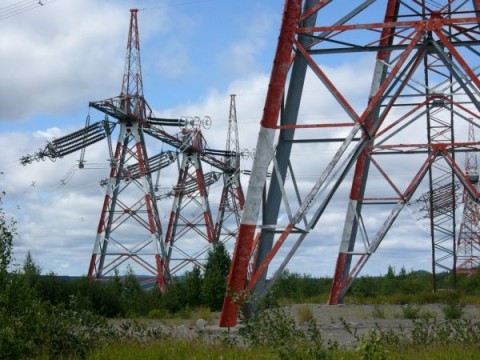 GOVERNMENT has increased the pace at which it is taking electricity to rural areas to help attract development to all the parts of country.
Deputy Minister of Mines, Energy and Water Development Charles Zulu says Government is concerned that some parts of the country are still undeveloped because of lack of electricity, 50 years after Zambia's independence.
Mr Zulu said this during the commissioning of St Margaret Grid Extension project in Chipata's Chipangali over the weekend.
The area has been connected to the national grid by the Rural Electrification Authority (REA) at a cost of K6 million.
"For a long time now, access to reliable sources of energy by the Zambian population throughout the country, particularly electricity, has remained very low.   This is especially so in rural areas where the rate is averaging five percent," Mr Zulu said.
"It is disheartening to know that these are the areas where the majority Zambians reside.  The scenario does not present any hope for accelerated development of the country and the government is cognisant of this fact," he said.
Mr Zulu said lack of electricity has continued to negatively affect implementation of development projects as well as efforts to attract foreign investment.
He said access to electricity not only increases economic growth but also helps to fight poverty and reduce income inequality between the urban rich and the rural poor.
"Our government has plans to ensure that almost every Zambian residing in rural areas gets access to electricity by the year 2030.
"It is exciting that facilities such as schools and health centres are now connected to the national grid for the first time," Mr Zulu said.
Earlier, REA board chairperson Jorry Mwenechanya assured the nation that the authority will work hard to ensure all the parts of the country are connected to the national grid.
Professor Mwenechanya said the move is aimed at attracting investment to parts of the country.
He urged communities where REA is implementing its projects to take advantage of the electricity and contribute effectively to national development.
REA chief executive officer Geoffrey Musonda said the authority has so far implemented 126 grid extension projects across the country at a cost of about K539 million.
Mr Musonda said out of the 126 grid extension projects, nine have been implemented in Chipata district at a cost of K30 million.
MMD Chipangali member of Parliament Vincent Mwale thanked Government for the gesture, saying the project will help improve the living standards of people in the area.
Eastern Province permanent secretary Chileshe Mulenga also commended Government for connecting St Margaret's School to the national grid.
Dr Mulenga said the availability of electricity will help improve educational standards in the area.
Zambia Daily Mail