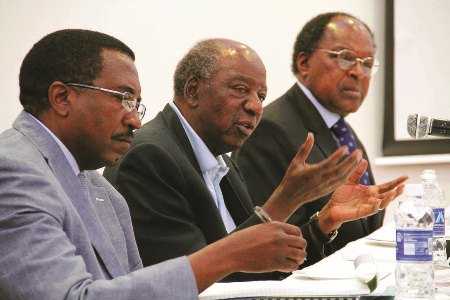 GOVERNMENT has released K654.6 million for development programmes, operations and debt service.
And the Ministry of Finance has established a high-tech VPN Link to Bank of Zambia to improve information flow on the Real-Time Gross Settlement System and implementation of the Treasury single account.
Ministry of Finance public relations officer Chileshe Kandeta said in a statement yesterday that some of the ministries, provinces, and other spending agencies which received funding, are Lands, Natural Resources and Environmental Protection; Mines, Energy and Water Development; Education, Science, Vocational Training and early Education; Home Affairs; Transport, Works, Supply and Communications and Zambia Police Service.
Others are ministry of Agriculture and Livestock and Ministry of Community Development, Mother and Child Health.
The National Road Fund Agency (NRFA) has received K100 million from Euro Bond proceeds for road infrastructure programmes under the Road Development Agency (RDA), while the Ministry of Mines, Energy and Water Development received K2.4 million for maintenance of dams.
"Dam maintenance is an important exercise in the conservation of our water resources for not only human consumption but also livestock, irrigation and other economic activities in areas surrounding the targeted dams," Mr Kandeta said.
He said the Zambia Revenue Authority (ZRA) received K17.8 million for operations, of which K2 million is for performance improvement at the Kasumbalesa border between Zambia and the Democratic Republic of Congo.
The Ministry of Education received K12.8 million for tuition fees for government-sponsored students at the University of Zambia (UNZA) and the Copperbelt University (CBU).
Mr Kandeta said the Treasury-funded K12 million to meet repayment obligations towards external debt.
He said the Treasury has implemented the direct deposit of non-tax revenue and that the initiative targets reduction of cash-human contact in the revenue collection process.
In collaboration with Indo-Zambia Bank, dedicated counter services for implementation of the Direct Deposit of Government's Non Tax Revenue System are already operational at Passport and Citizenship offices in Eastern, Lusaka, Central, Southern and Copperbelt provinces.
"So far, we have observed a steady reduction in delayed and underbanking.
These are the two biggest sources of stress in the handling of non-tax revenue collected from the public as levies, fees, fines, and toll-fees," the statement reads in part.
He said the Ministry of Finance has now embarked on rolling out the programme to Western, Muchinga, Northern, Luapula, and North-Western provinces.
Mr Kandeta further said, in collaboration with Investrust Bank, the system of direct deposit of Government's non-tax revenue has extended to the Ministry of Lands headquarters.
In conjunction with Barclays Bank, the treasury has introduced point of sale terminals at Kenneth Kaunda International Airport, Harry Mwaanga Nkumbula International Airport, Simon Mwansa Kapwepwe International Airport, Nakonde Border, and the Road Transport and Safety Agency (RTSA) offices in Lusaka and Ndola.
"The Ministry of Finance is keenly observing progress in Financial Management Reforms.
"We are delighted with the positive results recorded so far, especially that non-tax revenue through the implemented payment systems hits government accounts immediately," Mr Kandeta said.
He said the ministry of Finance and the Bank of Zambia have also established a high-speed information gateway, which will provide a reliable and real-time information exchange interface between the Integrated Financial Management System at the ministry of Finance, and the Real Time Gross Settlement System hosted by the central bank.
Mr Kandeta said to ensure that this initiative is successful, the treasury is developing a code of practice for implementation of the Treasury Single Account System in Government.
ZAMBIA DAILY MAIL