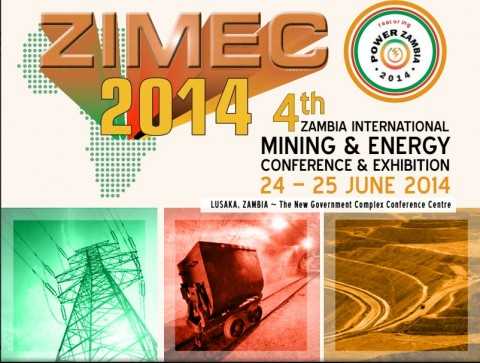 A stark warning has been issued to mining companies operating in Zambia who are not mindful of the country's mining regulations.
The warning made by the country's Vice-President Dr Guy Scott has come in the wake of recent reports surrounding Vedanta Resources' Konkola Copper Mines whose majority owner, Mumbai-based Anil Agarwal allegedly boasted about the money it is making in Zambia.
Dr Scott made his remarks at the Zambia International Mining and Energy Conference and Exhibition (ZIMEC 2014) in Lusaka this week.
He was reported in the Zambia Daily Mail as saying that the country's mining industry had showed encouraging growth since privatisation and annual copper production is predicted to reach about 1.5 million tonnes in the next two years.
He said: "Government is developing reliable systems that will be used to monitor Zambia's mineral value chain from production to export.
"We will put in place mechanisms to ensure that right from exploration, mining, processing and export and we must have full data to depend on."
On a lighter note, participants at the conference and exhibition were met with an unusual display at Kagem Mining's stand.
Kagem, which operates the world's largest emerald mine, showcased a selection of cabbages grown by farmers in the Chantete area of Lufwanyama District with support from the company, which buys their produce for its catering department.
Operations Director CV Suresh said: "Kagem works closely with people in the communities surrounding the mine, providing jobs and supporting health and education initiatives.
"As part of that support we believe in working with local suppliers, and have developed a strong relationship with local farmers who supply vegetables for the mine canteen, catering for some 600 workers."
Kagem, which is 74 percent owned by London-listed Gemfields plc in partnership with the Zambian government, has consistently produced some of the finest Zambian emeralds since 1984.