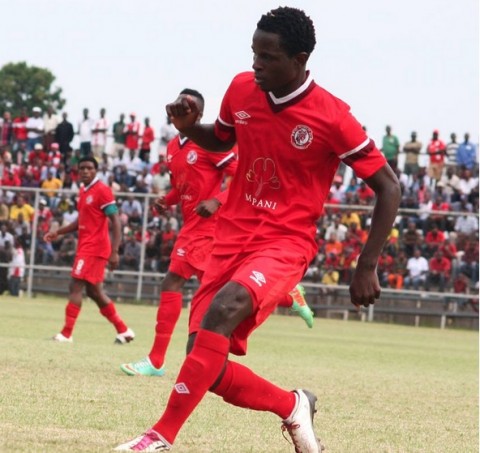 A 56th minute strike from Friday Konga saw Nakambala Leopards end Nkana's 13 match unbeaten run in the league as they won 1-0 in a rescheduled week 6 match played at Nakambala Stadium on Wednesday.
The victory also meant that Nakambala moved out of the relegation zone into 11th position level on 14 points with Green Eagles and Nchanga Rangers who have better goal differences.
Konga fired Nakambala ahead from close range tapping home Junior Zulu's square pass following some poor defending by Nkana.
Club Secretary Sam Mandunga who spoke on behalf of coach Wilson Mwale in a post-match interview told fazfootball.com that Nakambala had made history by ending the league champions unbeaten run.
"We have made history this afternoon by beating Nkana. This win confirms that we have finally found a winning formula and that we will finish the first half of the season on a high note. It also will motivate our players to win our future games," Mandunga said.
Wednesday's win is the fourth time Nakambala Leopards have collected maximum points in the current season in which they have registered two draws and eight losses. Their previous wins in the current campaign came against Green Eagles, Konkola Blades and Konkola Mine Police.
Their drawn matches were against National Assembly and Indeni.
Before the match Nkana coach Zeddy Saileti was confident of avoiding defeat adding that his side's unbeaten run would remain intact until the mid-season break.
"Of course we will maintain the unbeaten run if we keep the same spirit we showed against Red Arrows. We are improving with each game we play. Our boys are playing at their peak; they are doing very well and they know what we want against Nakambala," Saileti said.
In a post-match interview Saileti was diplomatic in his comments.
"We have accepted the result because a loss is part of football. We had a lot of chances to win the match but we did not utilise them. The pitch was also too hard and made our game difficult. But I am not disappointed because we will recover from this loss," he said.
Despite the defeat Nkana stayed in 7th position with 20 points. They still have games in hand against Nchanga Rangers, Zesco United and Konkola Mine Police.