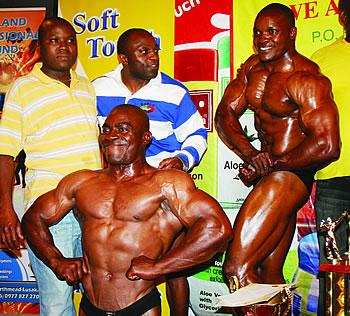 THE Zambia Body Building and Fitness Federation (ZBBFF) has pulled out from hosting the Africa Championship in August due to various reasons.
ZBBFF president Danny Mkandawire said in Lusaka that his federation had first of all not been given a go ahead by the Sports Council of Zambia (SCZ) to stage the continental event and that there was a sponsorship challenge.
Though Mkandawire did not mention the reason behind SCZ's decision, ZBBFF was among the 10 sports bodies that were suspended two weeks ago for non-payment of affiliation fees to the national governing body.
ZBBFF with other five sports associations have since paid up their affiliation fees.
"We will be unable to host the Africa Championship this year because we have not been given a go ahead by Sports Council and we have had some challenges with sponsorship because the competition is really a big event," Mkandawire said.
He said it would be embarrassing for Zambia to attempt host the championship when ZBBFF was not ready to undertake such a mammoth task.
Mkandawire said the championship which would attract more than 10 African countries would now be hosted by South Africa in October.
"We informed South Africa that Zambia will be unable to host the Africa Championship and they agreed to host it but moved the event from August to October to have good time to prepare," Mkandawire said.
He, however, said Zambia would attempt to host the Africa Championship next year.
With the continental event now going to South Africa, Zambia will host a much cheaper Southern Africa Bodybuilding Championship in August at Taj-Pamodzi Hotel.
Mkandawire said the association was looking for K230,000 to successfully host the Southern African regional championship.
Times of Zambia