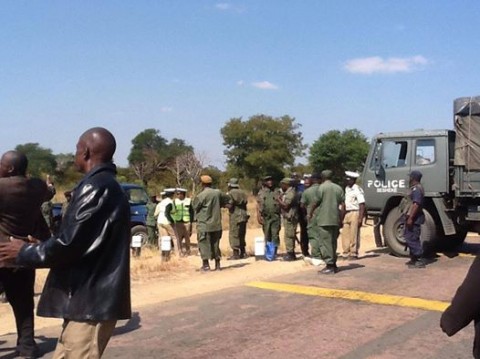 United Party for National Development (UPND) President Hakainde Hichilema has vowed to continue touring the country and spreading the message of love, unity and development among all Zambians despite what he has termed as the repressive and dictatorial Public Order Act which has limited people's freedoms.
Speaking when he toured Kaoma, Luampa, Mangango, and Nkeyema Districts of Western province where he continued receiving defectors from PF, MMD, ULP, and ADD, Mr. Hichilema says he will visit all the provinces to see for himself the sufferings of the people.
Mr. Hichilema claims ministers are busy misleading President Michael Sata that there is massive development everywhere and that people still love him, yet there is misery everywhere he goes.
He says President Sata should tour the country and see for himself how people are suffering.
And Mr Hichilema says government should announce the maize floor price within one week.
He says it is shameful that farmers are now exchanging their maize with fritters in some areas because of the delay in announcing the floor price.
Mr. Hichilema says a situation where briefcase businessmen have evaded the farmers and buying maize cheaply is just adding misery to the rural communities that depended on farming.