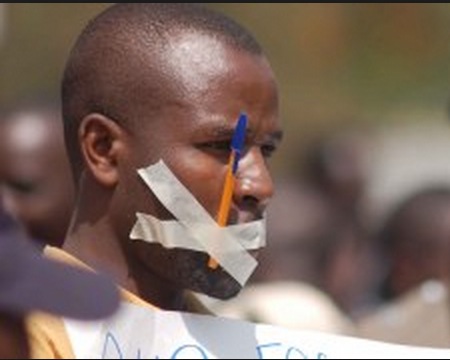 The Zambia Community Media Forum (ZaCoMeF) has called for an immediate stop and acts of intimidation and harassment on media personnel in the country.
ZaCoMeF joins other stakeholders in Zambia in condemning police harassment on innocent scribes who are working under difficulties in carrying out their duties of informing, educating and entertaining the publics.
ZaCoMeF Acting Board Chairman, Luckson Hamooya, says community radios provide the much needed information in the rural areas.
In a press statement released to ZANIS in Lusaka today, Mr Hamooya said where the mainstream media are not able to provide information, community radio stations are there to do so.
"We would like to see an end to the continued harassment of community media in the country. The politicians and the police should not interfere with the programming and governance of community radio stations as they have no right to do so," he said.
Mr Hamooya appealed to Government to create an enabling environment for the operations and sustainability of community radio stations in the country.
The ZaCoMeF Acting Board Chairperson reminded those perpetrating community media with intimidation and harassment that community media are an important tool for the promotion of communication and access to information.
This follows recent reports of some politicians in the company of the police who stormed Isoka Community Radio in Muchinga Province and disrupted its broadcast services.
The team allegedly manhandled Radio Station Technician, Mathews Mwandila, Head of Programmes and Current Affairs, Peter Sichali and News Editor, Jarine Namukoko and took them to the Police Station on pretext that they were being taken to the area District Commissioner's Office.
They claimed that they were investigating political activities happening at the radio station.
As if that was not enough, last week Lusaka Police officers beat up Post Journalist, Oliver Chisenga, as he took pictures of them beating a bus driver at Arcades Shopping Mall bus stop.
Chisenga, who was in the company of Photo-journalist, David Kashiki, was returning to the office after covering the Super League match between Red Arrows and Konkola Blades in Lusaka.
The officers, who were in a police minibus registration number ZP 3844, also attempted to grab a camera from Kashiki questioning his motive for taking pictures of them.
The police action has widely been condemned by various stakeholders, among them the Human Rights Commission.