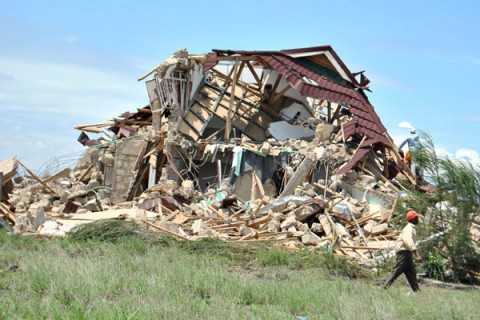 Kitwe Demolitions
The PF government demolition of people's houses currently going on in Kitwe and some parts of the country must immediately be halted and find a more civilised and humane way of doing it.
While we do not condone illegal occupation of people's properties, we feel there must be a more humane way of resettling people that have built on such plots.
Going around midnight and working up families with children and start razing their houses leaving them in cold is really cruel no matter the circumstances.
As UPND, we are also wondering why government allowed the so-called illegal settlers to build houses up to completion level, only to realise at midnight that the structures were illegal and must be razed.
Where was the so called working and caring PF government when people were allowed to spend a lot of their hard earned income to build those houses, only to demolish them at completion at night?
It shows a clear lack of plan and care for the people on the part of the PF government to fail to amicably settle its people in a more civilised manner.
Our appeal to the PF government is to immediately halt the painful exercise, engage the affected families in a more civilised manner, and resettle them properly than leaving them in the cold, especially during this winter season.
We also appeal to the PF government to address the corruption in Local Authorities regarding allocation of plots.
Hakainde Hichilema
UPND President