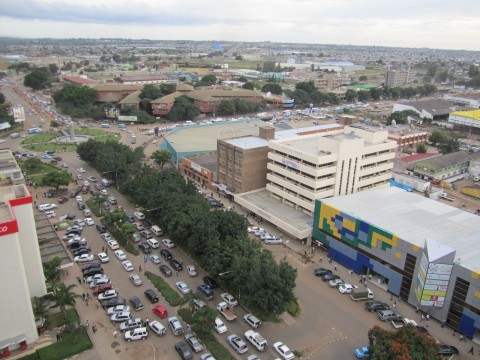 Lusaka Mayor, Mulenga Sata says government and the local authority are considering constructing long flyover roads, under ground rail services and foot-over bridges to contain the heavy traffic congestion on major roads in the city.
Mr. Sata says traffic congestion in Lusaka needs to be contained as it has become an impediment to the city's development.
The Kabulonga Ward Councilor said that Lusaka City Council will address the situation using both short and long term strategies.
Mr Sata has also appealed to residents of Lusaka to develop public consciousness on traffic rules.
The Lusaka Mayor said this in Lusaka this morning when he opened a workshop on Road Traffic Congestion organized by the Engineering Institution of Zambia -EIZ.
And EIZ Vice President, George Sitali, sayd disobeying traffic rules causes unnecessary traffic jams.
And the Fire Service Union of Zambia has castigated local authorities calling for the disbanding of the Local Government Service Commission.
Last week, some Lusaka councilors in their recommendation to the Parliamentary Committee on Local Government, Housing and Chiefs Affairs, said there is no need to maintain the commission because it has allegedly failed to fulfill the mandate it was established for in 2011.
But Union General Secretary Clement Mulenga has told ZNBC News that the commission should stay because it has brought professionalism in local authorities.
Local Government Service Commission is entrusted with the responsibility of overseeing all human resource matters such as recruitments, appointments, transfers, discipline, training and setting of professional standards in local authorities.
ZNBC