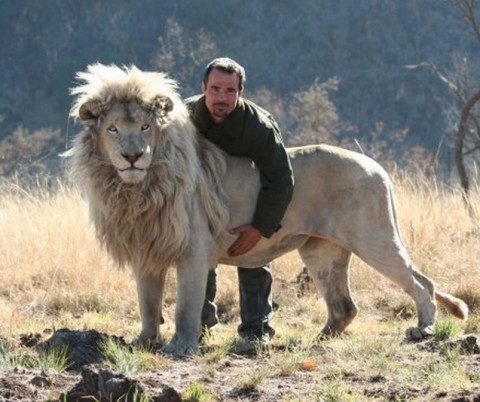 NOTE: If you are Interested in more details email  [email protected] so we can forward your request to Welgedacht Game reserve.
South Africa is quickly befitting the country du jour for safaris possibilities. Placed among the Atlantic and the Indian Ocean, the Rainbow Nation is a multifaceted place of destination with something to seduce and wonder each one who visits. Wildlife lovers dig South Africa through the exuberance of animal species which comprise the Big 5 (lion, leopard, elephant, rhinocero and buffalo). A myriad of lodges are located in and around the bounds of the Kruger National Park. The added perk of contemplating animals in this circuit is that is Malaria free thus no medication is required.  

Gauteng's only Big 5 game reserve accommodates the Dinokeng game reserve and Welgedacht Private Game Reserve and Bush Camp.  A former cattle farm, Welgedacht houses lions, leopards and hyenas unfit to get back to the wild. Manifold trippers come merely to check the Lion's sanctuary where works  Kevin Richardson aka "The Lion Whisperer".  He boosts a platform  providing volunteers  familiarization with wildlife and conservation. 
Guests  stay in the Bush Camps's lodges and are both entertained and appeased by the jovial simplicity and spontaneity of wildlife. The adventure starts with a  trip in an open top safari vehicle traversing throughout the bushes taking in all the fragrances and sounds of nature; promptly the senses are on qui vive  for the evidence of a wild animal.  Embrace the chilled early morning, the beaming Sun a few meters atop the horizon, the jeep loftier heading towards the bush to get you to a pristine terminus. 
The game rangers' voice fills the mind with his astounding awareness of all factors around. In nearly euphoric state, guests came across
Impalas, Brown Hyena, Civet, Giraffe, Ostrich, Snakes, Black backed Jackal,
Warthog,  Water Mongoose,  Bush Squirrel, Termites and some Zebras
feeding and drinking and galloping in an unwieldy fashion. Enjoy then your well liked drink  and picnic whilst watching the sunset.  
After that firstly taste of searching for game, indulge yourself with a delicious South African Braai . In the middle of the night lions roar, hyenas whoop,  jackals howl, insects sing, leaves fall,  branches crack… Sound and images redeem anybody's fantasies and at the end attest to be so much more than you had ruminate over a life time ago. 
Add wonder to the trip and  hit the road passing villages, kids smiling , cattle farms, and reach the magnificent lodge on the banks of the Magalier River …its a real serenity treat and  set you up with the most terrific memories, and a hearty yearning for return !