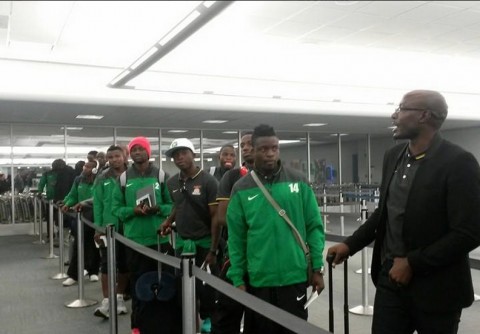 Chipolopolo have arrived safely in America where the 2012 African Champions will play World cup bound,Japan in an international friendly on Friday.
The team touched down at Dulles international airport at 06:00 and are now making the connection to Florida the final destination.
Coach Patrice Beumelle says this game is very important to Zambia and has nothing friendly in it.
"We may only have one more match before we start the 2015,qualifiers and as such this game is a barometer to see where we are as a team" he said.
The French man has assembled a 22 man squad which has Under Twenty capatain Lubambo Musonda and Adrian Chama from Green Buffaloes as some of the rookies in the team.