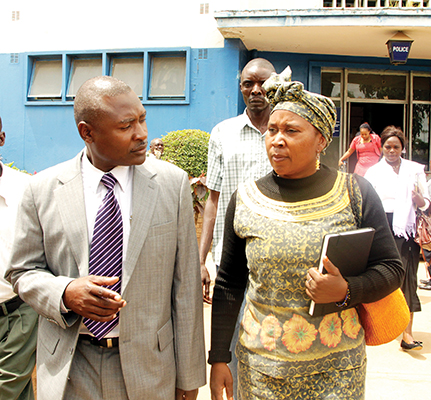 Open Society Foundation (OSF) Executive Director Sunday Chanda has accused the Zambia Police of being selective in the application of the Public Order Act.
Mr. Chanda says the move by Police to block MMD President Nevers Mumba from meet his members in Eastern Province while allowing PF Secretary General Wynter Kabimba to go around the country to conduct similar meetings amounts to double standards in applying the law.
Mr. Chanda says such double standards continue to prove that the police is partial in the manner it applies the public order Act.
He says the Police should apply the same rules to all political parties including the ruling party.
Mr. Chanda has since appealed to Home Affairs Minister Ngosa Simbyakula to rise to the occasion and guide them men and women in uniform on the application of the Public order Act.
QFM Radio